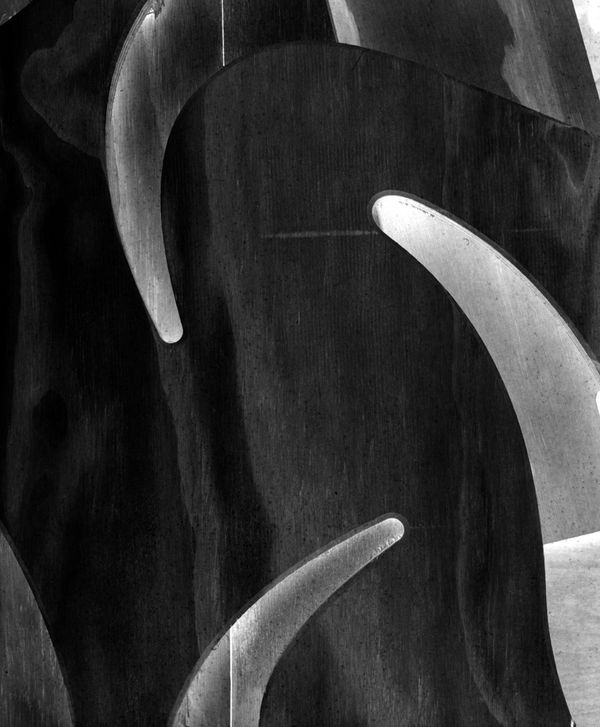 Ron Starr has been creating his personal imagery for over 25 years. He was first introduced to fine art photography at The Center of the Eye in Aspen, CO. It was there that he met and studied with Nathan Lyons, Jerry Uelsman, Minor White and Fredrick Sommer , among others. After moving to California, he went on to study with Pirkle Jones and later Oliver Gagliani. His work was first shown in The Land, an exhibition organized by Bill Brandt at The Victoria and Albert Museum in London. In turn, the late Shirley C. Burden, one of the original founders of Aperture Magazine, began to ardently collect his photographs. Numerous other private collectors continue to seek out his work. Ron's images have been exhibited and published nationally and internationally.
David Best writes in B&W Magazine:
"Starr's photographs are abstract, enigmatic, mysterious and unconventional. He waits for a intuitive moment, a revelation, more visceral than visual. He is excited more by what he senses and feels rather than any literal interpretation of the real world."
Prints In Collections:
Baltimore Museum of Art
Bibliothéque Nationale
Brooklyn Museum of Art
Cantor Center for the Visual Arts at Stanford
Godwin-Ternbach Museum Queens College NY
Grace M. Mayer Archive(MOMA NY)
Houston Museum of Fine Arts
International Center for Photography
Metropolitan Museum of Art
New Orleans Museum of Art
New York City Public Library
University Art Museum Berkeley
Victoria and Albert Museum